Income Tax Department
Online Payments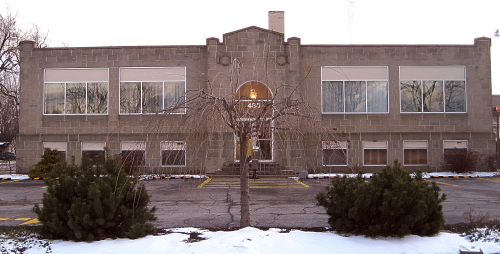 480 Park Avenue, Upper Level
Amherst, Ohio 44001
ph (440) 988-4212
fax (440) 988-3749
Email
Regular Office Hours
8:30 am to 4:30 pm - Monday thru Friday (closed on gov't hoildays)
All residents 18 years of age and over must file a City of Amherst income tax return, even if no income is earned or no tax is due.
read more
Income Tax Online Payments
To make a credit card or ACH payment from your checking or savings account, click the "Make Online Tax Payment" below. When prompted to enter an Account Number, please use your TAX ID number, which can be found on the bottom of your bill. This number usually has a "1", "2" or "3" in front; please do not include this beginning number. The screen that is titled "Contact Information" should contain information that matches the account payment information.
NOTE: A third-party service fee will be assessed on credit card payments. ACH service fees are $1.00 per transaction.