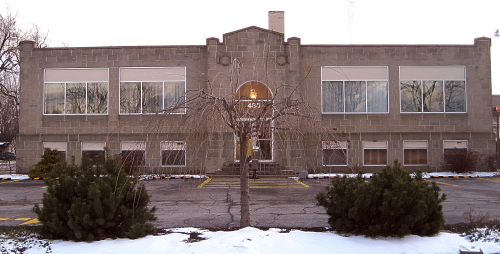 480 Park Avenue, Lower Level
Amherst, Ohio 44001
ph (440) 988-4224
fax (440) 988-3118
Hours
8:00 am to 4:00 pm - Monday thru Friday (closed on gov't hoildays)
Please read: DO NOT FLUSH or DRAIN ADVISORY
Our new billing and payment service is here!
More features. More Convenience.
Choose to Go Paperless! Receive bills, reminders and receipts via email (registration is required. there is NO fee to sign up for paperless)
View and download your bills in PDF format
Lower transactions fees than before
No registration required for one-time payment
(registration is required to use extended features such as sign up for paperless, text messages, etc.)
Pay by Phone: Check your balance or make a payment 24/7 – call 844-855-0092
Pay by Text: Receive bill notifications, view and pay your bill via text
There is NO fees to register, sign up for paperless, view your bills on-line or sign-up for email and text reminders
This is an additional service that is available. ACH and traditional forms of payment (see below) are still accepted
Additional Payment Information
Payment for your utilities can be made using any of following options:
Online Payments
We do accept online payments but please note a third party service fee will be assessed.
Automatic Monthly Payments via ACH
This no-fee service is available to all utility customers. Automatic payment customers will still receive utility bills at the beginning of the month (either by email via paperless billing or in the mail) notifying them of the amount that will be deducted from their designated account on the 15th of each month. To sign up, please complete and return the

Automatic Utility Payment Authorization Form

(also available in the utility office).
In Person* – Cash or Check
Due to the Bring to the office during our regular business hours. For additional convenience, there is also drive-up window on the west side of the building that is open Monday through Friday, from 8:00 am to 4:00 pm.
In Person* – Credit Card
Credit card payments are accepted in the office (Discover, MasterCard and Visa); however a third-party service fee of 2.45% of the payment will be charged.
By Mail
All payments via mail should be sent to P.O. Box 470, Amherst, Ohio 44001 (Please do NOT send to the utility office directly)
Drop-off Box
Drop off your payments in the locked drop box on the east side of our building. Please do not place cash in the drop box.
Drug Mart
Payments are accepted at Discount Drug Mart (Amherst location only)
*PLEASE NOTE: Due to current public health concerns surrounding COVID-19, the utilities office will not be open to the public until further notice.