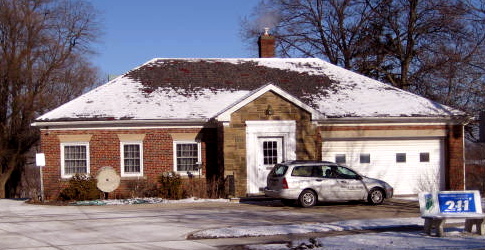 Office on Aging
621 Cleveland Avenue
Amherst, OH 44001
(440) 988-2817
Email
Hours
9:00 am to 3:00 pm – Mon thru Fri (closed on gov't. hoildays)
The Amherst Office on Aging supports and evaluates policies that affect the quality of life of older adults.  The goal is to help them maintain independence and freedom to live with dignity.  The individuals remain in control of their lives by making the choices to determine their destiny without being abused, neglected, or exploited.
Home Delivered Meals
Home-delivered meals are provided Monday through Friday except holidays and are delivered by our amazing volunteers. Meals are prepared by Flinger's Market before noon each day. You have the choice of what meals you would like to order. The cost of these meals is $5.50 a meal per day.
Transportation
Transportation is provided to take seniors to doctors' appointments, drug stores for prescriptions, county-wide agencies for required appointments, as well as for shopping and other essential local travel needs. Those passengers requesting transit to a site within a designated radius of Amherst City limits will be charged the rate of $10.00 round trip. The staff also shops for groceries and will run errands for clients; these trips will be charged at $15.00 per trip. Prescription pick-up and delivery in Amherst only is $8.00. Please contact us for additional pricing.
Information and Referral Services
Information and Referral Services are available to help clients as well as their families to find services or other assistance.
Supportive Services
Supportive Services provided include assistance by staff members in filling out a wide variety of forms for programs offered to qualifying seniors. HEAP, Homestead Exemption, Golden Buckeye Card, Jobs and Family Services (Human Services), Metropolitan Housing Authority, and Living Will/Durable Power of Attorney forms are among the many that we offer assistance with. There is no set fee.