Income Tax Department
Non-Resident Business and Contractor Forms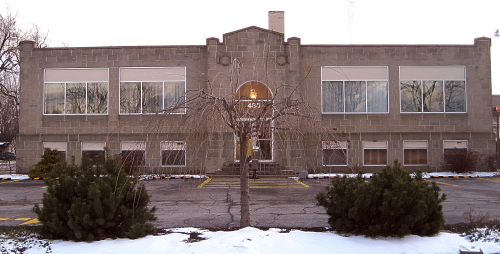 480 Park Avenue, Upper Level
Amherst, Ohio 44001
ph (440) 988-4212
fax (440) 988-3749
Email
Regular Office Hours
8:00 am to 4:00 pm - Monday thru Friday (closed on gov't hoildays)
City of Amherst income tax forms are prepared free of charge in the office at 480 Park Ave. MasterCard, Visa, and Discover payments can be made in person (service fee of 2.45% applies) or on the web (variable service fee)
Regular office hours are:
Monday through Friday       8:00 a.m. to 4:00 p.m.
The tax office will be closed on April 10th, 2020 in observance of Good Friday.
For the convenience of our taxpayers the office will be open additional hours:
Saturday       April 4th              9:00 a.m. until Noon
Tuesday        April 14th           8:00 a.m. until 6:00 p.m.
Wednesday   April 15th           8:00 a.m. until 7:00 p.m.
Resident Business Tax Information (and Forms)
Resident Business Questionnaire
Withholding Status Questionnaire
The Resident Business Questionnaire and Withholding Status Questionnaire should be completed and returned to the City of Amherst Income Tax Department within 30 days of a business opening or changing ownership. The information will enable the tax office to send the proper forms to your business for filing a net profit return and, if applicable, employee withholding tax.
Non-Resident Business and Contractor Forms
Home Based Payroll Withholding Registration
Courtesy Withholding Registration
Non-Resident Business / Contractor Registration
Payroll Withholding Tax Forms
Employee Payroll Withholding Remittance Form.pdf
* Email zero withholding information to the 
Income Tax Department
.
Annual Withholding Reconciliation.pdf
EF W2 Reporting Specifications